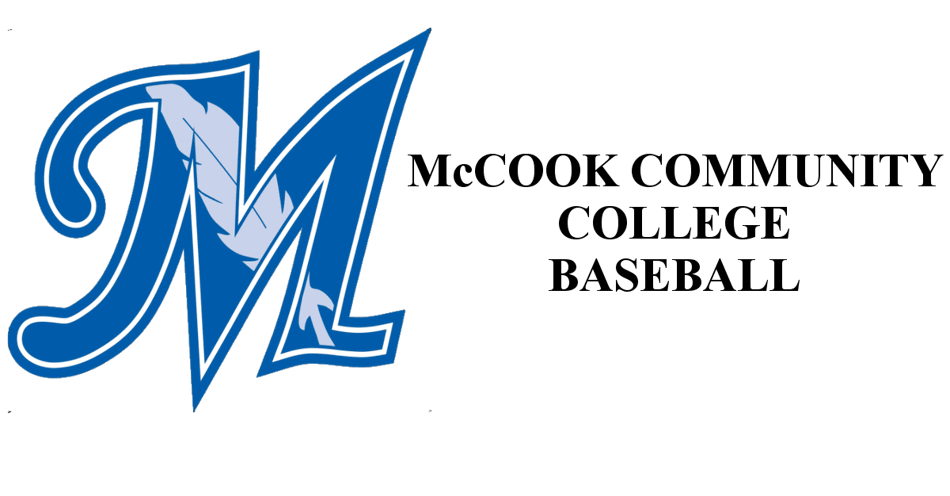 MCC baseball season ends on 8-7 loss to Southeast
May 14, 2021 / MCC Athletics/Brent Cobb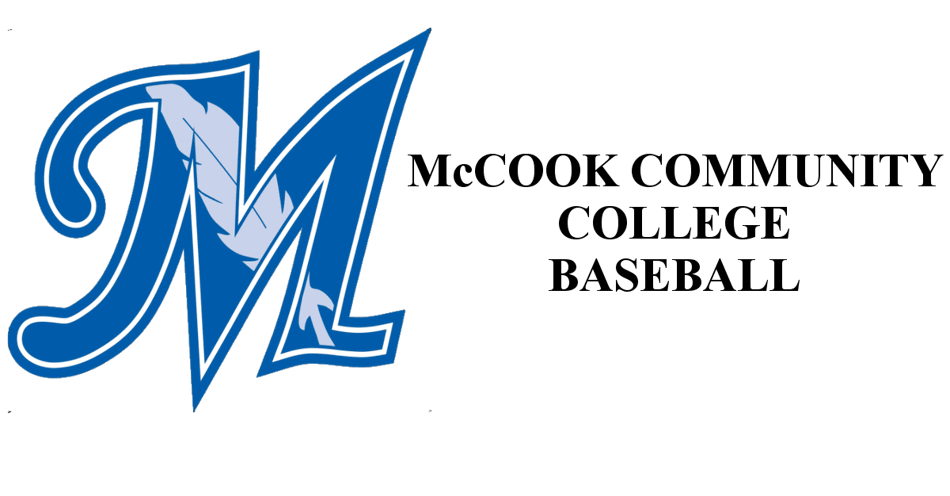 COLORADO SPRINGS, Colo. – For the second-straight day, the McCook Community College baseball team took an early lead in a Region IX Empire League tournament game only to lose by a run. On Friday Southeast Community College overcame a 6-1 deficit to down MCC 8-7, to end the season for the Indians in the region's double-elimination tournament.
"These were two tough losses this week," said MCC Coach Jon Olsen. "Our guys battled and they've done that all year. This is just tough."
The Indians jumped to a 2-0 lead in the first inning. Sophomore Arjun Huerta (Willemstad, Curacao) walked to lead off the game, went to third on a double by Daniel Bannon (freshman, Sydney, Australia), and scored on a balk. Freshman Zack Beatty (Maple Park, Ill.) doubled in Bannon to put MCC up 2-0.
Southeast scored a run in the bottom of the inning off MCC starter Max Mrakovcic (freshman, Sydney, Australia) but the Indians responded with three runs in the top of the second inning on a one-out walk by freshman Benny Brockmoller (North Platte) a double by Elijah Munoz (sophomore, Big Spring, Texas), a Southeast error, an RBI-single from Bannon and an RBI-double by Beatty.
Caleb Eiguren, (sophomore, Broomfield, Colo.) led off the MCC third with a single. Jordan DeMarce, (freshman, Las Vegas, Nevada) was hit by a pitch. Eiguren was thrown out at third on a fielder's choice. DeMarce advanced to third on a fly out to right field and came home on a throwing error to put the Tribe up 6-1.
"We had good starts to both games up 5-0 yesterday and 6-1 today in back-to-back games we just couldn't avoid a big inning in each game for different reasons and they ended up getting us," Olsen said.
On Friday, Southeast cut he gap to 6-3 with a pair of two-out runs in the third inning and took the lead scoring four runs in the fourth – all with two outs. Mrakovcic pitched 3.2 innings allowing eight hits, four walks. He struck out five and was charged with seven earned runs. Alex Lozada (sophomore, San Juan, Puerto Rico) came on in relief.
As they did in the third inning, Eiguren and DeMarce duplicated their scoring formula again in the fifth inning as Eiguren led off with a single and DeMarce was hit by a pitch. Brockmoller walked to load the bases and Munoz was hit by a pitch to tie the game at 7-7 with no outs and the bases loaded but the Indians were unable to come up with any more runs in the inning.
The Storm took the lead for good in the sixth inning on a one-out walk off Lozada, a stolen base and a single to take the lead for good 8-7. Lozada allowed the one run in 2.1 innings of work, he walked two and fanned four.
MCC managed just one runner in the seventh and eighth innings and went out in order in the ninth.
The Indians had 11 hits in the game with four by Eiguren, three by Bannon and two by Beatty.
Jordan Muschalek (freshman, Odessa, Texas) pitched the final two innings for MCC allowing one hit and no runs and striking out one.
"I told our guys the only thing I'm really disappointed in is we don't get to play anymore together, regardless of what happened on the field, we had a group that had fun together, a bunch of unselfish guys that truly wanted to see their teammates succeed," Olsen said.
Southeast Community College improves to 37-14. They will play the loser of Friday's other tournament game between Western Nebraska and Lamar at 10 a.m. (MT) Saturday. The second elimination game is set for 2 p.m. (MT).
MCC wraps up the season at 31-27.
"Wins are nice and we came up short of winning the region but not playing more with this group is the tough part. We have a lot of guys that are going be successful in whatever they do," Olsen said.